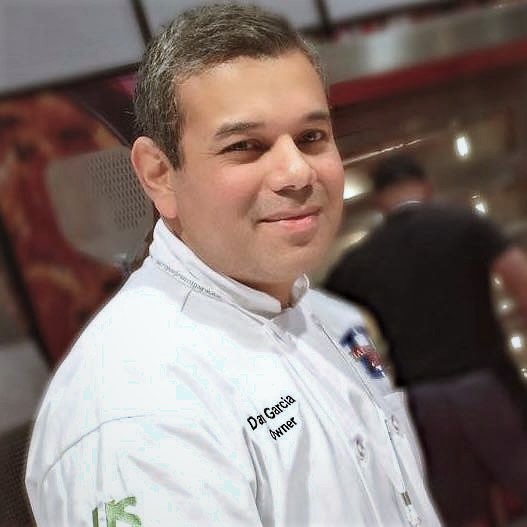 Dave grew up loving to cook along side his grandmother. He loved and still loves the smells of a cooking kitchen. He loved that good food brought family and friends together. Dave's first job as a teenager was at a well known kids pizza party establishment, which sparked the "Passion" for pizza! He went on to study Culinary Arts at St. Philips College where he learned the basic In's & Out's of running a kitchen. In 2001, he partnered up with a buddy and they opened their first pizzeria. It was successful and expanded to a second location. The partners fairly split, each taking on a location.
In 2005, Dave and Monica married & established Alamo City Pizza Parlor. ACPP was located in the heart of the Art Deco District. It supported the community by show-casing local Film Companies & having live music in the parking lot. The community embraced ACPP however our small digs did not. Alamo City Pizza Parlor closed their doors July 2010, but Dave still had his pilot flame burning. The Garcia's lived life and expanding their family with two beautiful children.
Four years passed and Dave was back!! The Garcia's took on a closed restaurant in the neighborhood that they frequented. In 2014, Halftime Pizza was established as a family friendly, sports themed pizzeria. They gave 150% into cleaning, building, designing and cooking to make families and friends welcome. Dave & Monica were fortunate to have part of the old team from ACPP help build our awesome team (old and new) to what it is today!!
Cheers!
EAT MORE PIZZA!!